Brass CNC Machining
---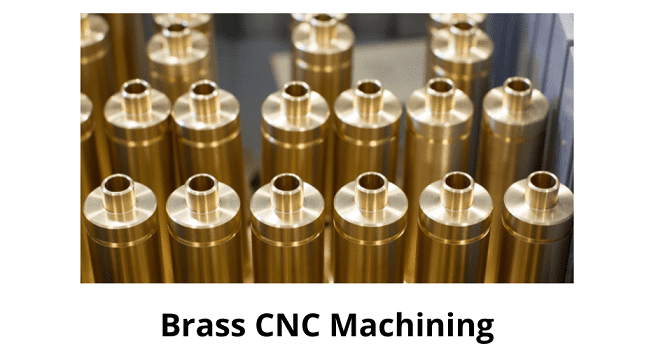 Brass is one of the most popular metal alloys and is one of the easiest materials to machine. This material is valued for its aesthetic appeal and durability, and is widely used to produce a wide range of components for commercial and industrial use. Brogan & Patrick have been delivering brass machined parts of high precision for several years now.
Advantages of Brass CNC Machining
Brass CNC machining has gained immense popularity in recent years. We believe the following features of this machining make it popular.
Brass is an alloy of copper and zinc, and combines the properties of both metals. This combination provides it with high mechanical and tensile strength, aesthetic appeal, and shear resistance. All these properties make brass a durable and reliable material and also improve its machinability.
Brass rods that are generally used for creating different parts are compatible with various tools and do not break them while machining.
Brass CNC machining enables in creation of parts with high precision. Strictest tolerances can be achieved with brass than any other metal.
Although CNC machining is one of the safest manufacturing techniques, some materials like plastic and even a few metals are known to produce toxic byproducts. However, this doesn't happen with brass. It produces no toxic byproducts. Brass machined parts can be recycled easily at the end of their shelf life.
The parts made of brass are regularly used across industries and can withstand thermal challenges. They do not melt easily at high temperatures, which makes them an apt choice for creating parts for applications where temperature can be a real challenge.
Brass parts are suited for environments where they may be exposed to elements that induce corrosion. The parts do not break easily and both these properties make it maintenance-free.
Brass is a spark-free material, which makes it a suitable choice for flammable or potentially explosive environments too.
Brass Machined Parts We Deliver Regularly
At Brogan & Patrick, we spend a considerable amount of time understanding the material and its properties. Our experts employ their material knowledge to create parts with high precision. The following are a few brass machined parts that we regularly deliver.
Bearings
Hinges and locks
Architectural extrusions
Bushes
Trims
Pins
Washers
Bolts and nuts
Gears
We have experience and expertise to deliver high-quality brass machined parts in specified tolerances. We understand every project is different, so are the requirements. Our experts will work with you to understand your unique requirements before offering a solution. So, you can
contact us
today to know more about brass CNC machining capabilities. We will be happy to assist you.