CNC Plastic Turning Services
---
CNC turning is an intricate manufacturing method that is widely known for its high precision, quality and accurate repeatability. CNC plastic turning helps produce precise custom plastic parts and components from a wide range of materials per the customer's exact specifications. Brogan & Patrick have top-notch machinists with many years of experience in plastics that allow us to provide the best plastic CNC turning practices nationwide. Brogan & Patrick utilizes only the best CNC turning machines. We feature HAAS, Takisawa, Doosan and Leadwell CNC turning centers that produce complex turned plastic components holding extremely tight tolerances.  Our team of dedicated machinists has gained valuable experience over several years of working in plastic, that allows us to provide fast, accurate production while providing quality components at the best economical value. We pride ourselves on providing quality CNC turned components right the first time, every time.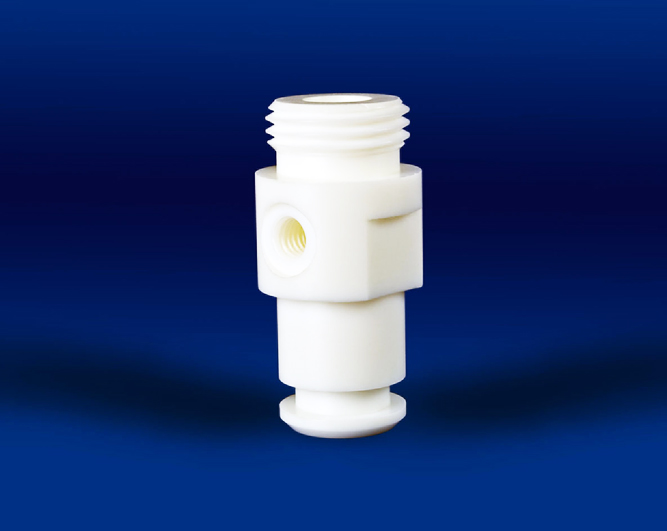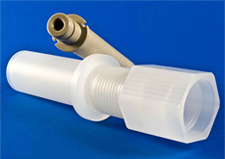 Capabilities in CNC Plastic Turning Services
All our advanced CNC Turning centers are equipped with the latest bar feeders to provide large scale production at the most efficient cycle times on the market. We use the latest CAD/CAM technique and software to assist in creating tight tolerance plastic components with a variety of difficult features such as concentricity, smooth surface finish, threading, runout, tolerances of .001 or less and much more. The following CNC plastic turning capabilities allow us to provide our clients with an array of options in the design of their precision plastic application.
With live tooling and all bar fed lathes, our CNC turning centers are the best the industry has to offer. This helps us offer the following CNC plastic turning services:

Lights Out Machining
Live tooling – cross hole drilling, flats, milling and more
Prototype to Production Runs
Knurling
Threading
Tapered profiles
Hexing
Tapping
Length up to 14"
16 micro finish on certain materials
Our manufacturing facility is geared toward production. With bar-fed machines strategically located in cells, to allow operators to run 2-3 machines at one time our production floor is nimble and flexible to provide quick turnaround low-cost pricing. When this is combined with the skills of our experienced setup machinists, it creates an efficient, fast-moving production floor geared towards a lean manufacturing environment. Our setup leads can move from one job to the next in a timely manner, knowing parts will continually run until completion of the job. We provide top notch quality parts fast, from the following materials:

PCTFE
Kynar
Phenolic (G10, G7, G11, LE, CE, XXX)
HDPE
And more…..
We accept the following File formats:

PDF-Preferred File Format
AutoCAD (DWG,DXF)
GIF
IGES
STEP
SolidWorks
JPG or JEPG
TIF
Industries Served
Our CNC turning capabilities produce the highest quality components in the quickest possible cycle times. Since our production flow works efficiently and strategically our plastic turning services have been largely availed by some of the most demanding industries such as:
Fluid Power
Computer
Instrumentation
Security Systems
Telecom
Recreation and Entertainment
Heating, Ventilation and Air-conditioning (HVAC)
Heavy Equipment
Mining
Marine
Application Examples
We, at Brogan & Patrick, diligently follow all design specifications given by our customers. The following are a few CNC turned parts we produce at our facility using our advanced CNC technology.
Capacitor End Seals
Coaxial Connector Insulators
Coil Bobbins
Capacitor End Seals
Coaxial Connector Insulators
Coil Bobbins
Coupling Nuts
Jam Nuts
Bearings
Gaskets
Gears
O-Rings
Stop-Cocks
Thrust Washers
Backup Washers
Retaining Rings
Biomedical Equipment
Laboratory Apparatus
Separators
With the help of our experienced professionals and cutting-edge machines that substantially reduce turnaround time by eliminating intermediate setups and scrap, we fulfill orders quickly, economically, and to the highest quality. For over 30 years we have had a focus on quality, we work with our clients to find the solution to your special machining needs with cost efficient value.
---
Related Resources